Back to news
19 | Country house & Bistro with a view
Welcome to 19 | Country house & Bistro, the countryside chalet of Castle Otočec – a member of the Relais & Châteaux international association.
The 19 | Country house & Bistro is situated on the edge of the stunning Otočec golf course. Its expansive glass surfaces and charming position nestled into the natural surroundings make it the perfect place for guests to socialise and enjoy both nature and the culinary delicacies it has to offer. Golfers and other guests can savour freshly made traditionally dishes prepared by the castle's culinary masters using locally sourced ingredients.

 
On the 75 hectares of greens at the Otočec golf course, which is located near the Otočec Castle – an attractive castle perched on a river island, we invested a great deal of time in the past year to renovating the infrastructure, while also striving for a greater recognition among both foreign and domestic golf enthusiasts while also providing a diverse accompanying programme including local specialities.
A golf course is a living thing, therefore requiring additional upgrades each year. This year we wanted to offer golfers and other visitors an even better experience. To this end we updated the irrigation system throughout the entire golf course, thoroughly renovated a third of the sand traps and bunkers, as well as provided new equipment such as signs, flags and buckets, and finally also new electric golf carts. We will continue on this path also in the future with the aim to update the entire golf cart fleet.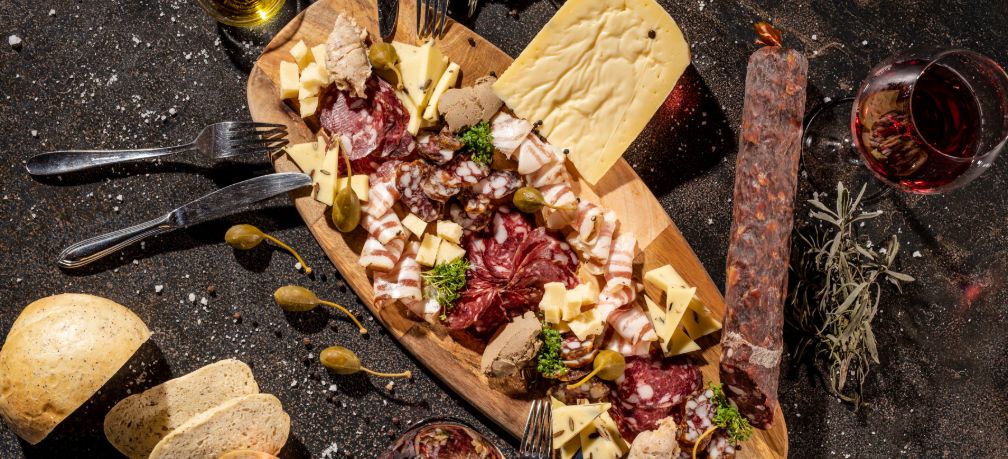 Our younger guests will be able to enjoy new children's events and championships, which will be connected with the culinary offer of Otočec Castle. They will be able to enjoy the beautiful nature of the Dolenjska region and play under optimal conditions. And since Otočec as a destination is a true mosaic of experiences, everyone can find something to enjoy. Otočec is also home to thermal waters at the attractive Hotel Sport pool where there is also a smaller relaxation centre with saunas and relaxation areas, and the hotel boasts room with a sports theme, an adventure park in its vicinity, as well as a network of cycling routes, excellent cuisine and much more.
The 19 | Country house & Bistro has a beautiful architectural design that will be in harmony with the surrounding environment, with plenty of windows providing guests with a wonderful view of the golf course. The wooden terrace in front of the new golf clubhouse is already aimed at taking the title of best location with a view of the Dolenjska region hills. Another advantage of the new clubhouse will be its view of the last, 18th hole, where experienced golfers will be able to show off their skills in front of spectators.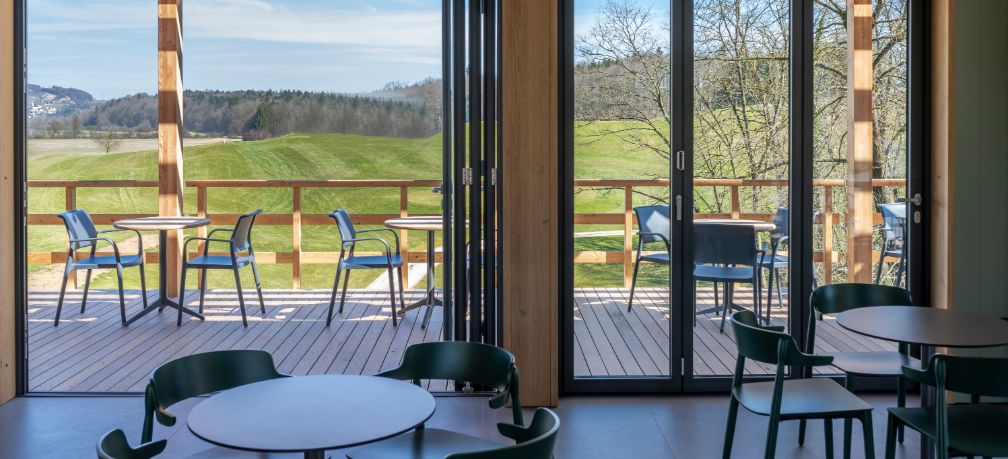 The rustic house of Otočec Castle with its local Dolenjska region cuisine will be enjoyable to not only golfers, but also castle hotel guests and others.